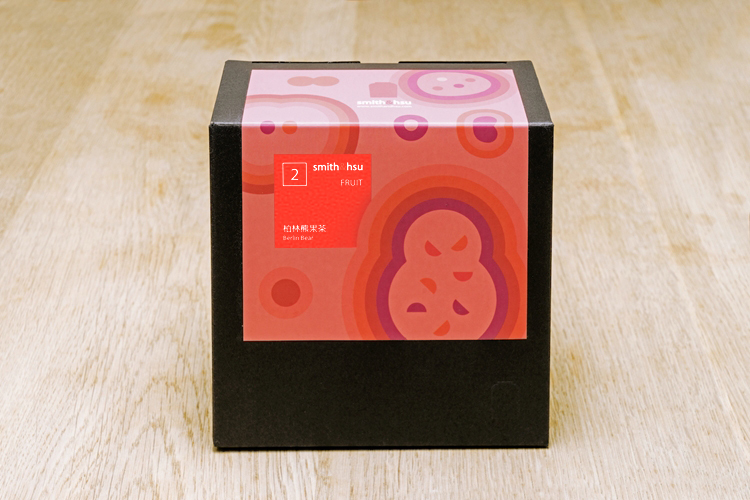 Vanilla is the beginning and the constant thread of sweet aroma that dances on your taste buds, rich yet light.
Alongside the vanilla notes, you'll find hints of apple, hibiscus, raspberry, strawberry, and blackberry,
creating layers of fruity depth and a subtly tangy sweetness.
The result is a multi-faceted, ever-evolving sensation.
- Reboot Your Sensory Experience -
Each tea from smith&hsu carries a unique code, a symbol of its exclusivity within the world of smith&hsu.
With just five simple steps,
you too can become a connoisseur, savoring the art of tea appreciation.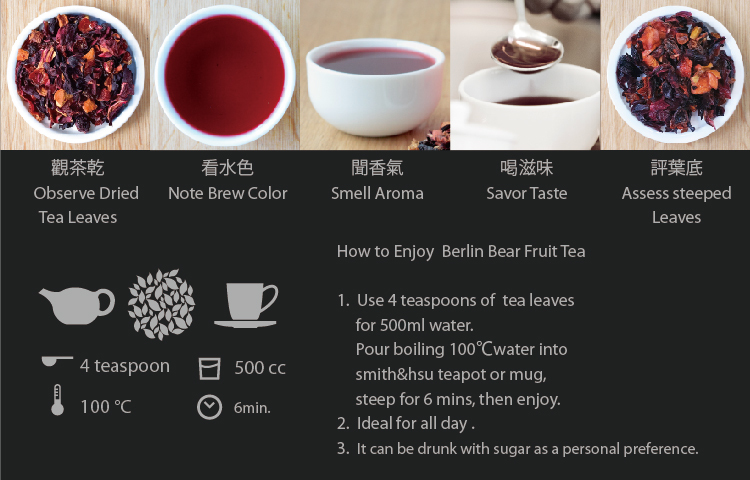 Tea Origin: Germany (Blended in Germany)
Contents: Apple, Hibiscus, Raspberry, Strawberry, Blackberry
Net Weight: 75g
Food Additives: None
Taste Profile: Balanced sweet-sour taste with a hint of vanilla flavor
Tea Infusion: Dark Red
Product Size: L 12cm / W 6cm / H 12cm
Packaging: Loose tea in aluminum foil bag; Boxed
Warning: Contains desiccants and deoxidizers, do not open or consume.
Expiration Date: Please refer to the label on the packaging.