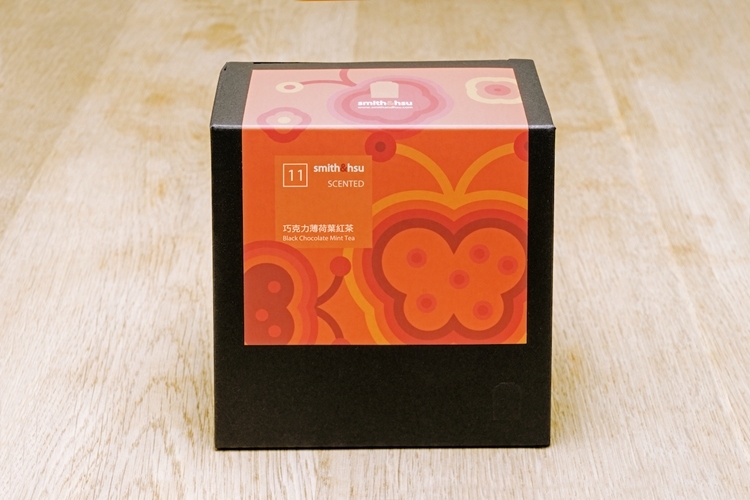 This tea blend features chocolate from the Swiss Alps and fresh mint from Morocco.
Mint is a caffeine-free herbal plant, while for our black tea, we have chosen premium Ceylon black tea.
When this mild tea is paired with cranberry scone, it's simply a perfect match!
Besides breakfast, it's also an ideal tea for post-dinner or late-night indulgence.
The rich aroma and smooth, intense flavor evoke thoughts of baking and pastries.
If you prefer a stronger taste, we recommend steeping for 5 minutes.
- Reboot Your Sensory Experience -
Each tea in the smith&hsu collection possesses an exclusive code, symbolizing unrivaled uniqueness.
With just five simple steps,
you too can evolve into a tea connoisseur.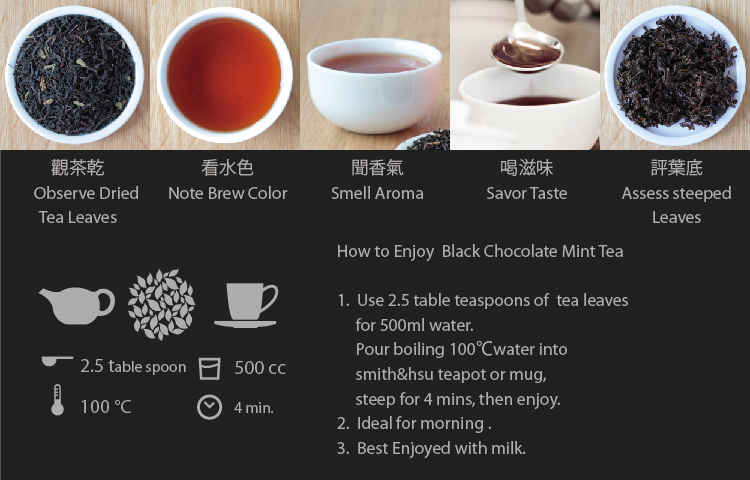 Origin of Tea: Sri Lanka (Blended and Imported from Germany)
Ingredients: Black Tea Leaves, Chocolate, Mint Leaves
Net Weight: 75g
Food Additives: None
Taste Profile: Smooth and rich with intense mint aroma
Tea Infusion: Deep amber color
Product Dimensions: L 12cm / W 6cm / H 12cm
Packaging: Loose tea in aluminum foil pouch; Boxed
Warning: Contains desiccants and oxygen absorbers, do not consume or open
Shelf Life: Please refer to packaging for expiration date