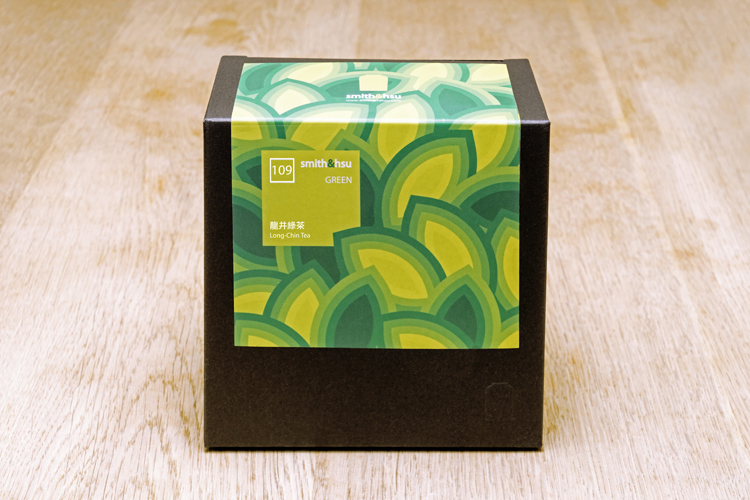 Longjing Green Tea is an internationally acclaimed green tea
variety known for its green color, rich aroma, pure taste, and beautiful appearance.
smith&hsu's Longjing Green Tea comes from Taiwan's Sanxia region,
the only place in Taiwan where pan-fired green tea is produced.
Using the unique "Qingxin Ganzi" cultivar,
only the young buds and leaves are hand-picked.
After pan-firing and rolling, it becomes a non-fermented tea.
With a delicate orchid and sweet honey aroma,
it offers an elegant and long-lasting fragrance, along with a smooth and refreshing taste.
At smith&hsu, each tea possesses a unique code, representing its exclusivity, solely belonging to smith&hsu.
With just five simple steps,
you too can become a connoisseur, savoring the art of tea appreciation.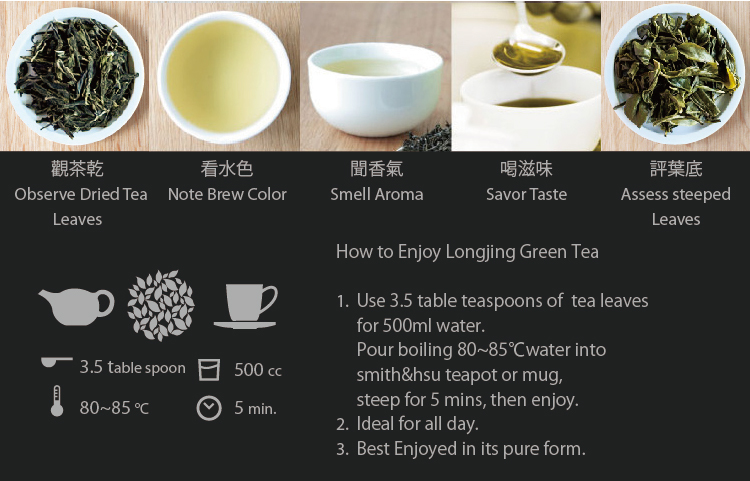 Origin: Taiwan
Product Name: Longjing Green Tea
 Net Weight: 50g
Food Additives: None
Flavor and Taste: Smooth and sweet with an elegant fragrance
Tea Infusion: Bright yellowish-green
Product Size: L 12cm / W 6cm / H 12cm
Packaging: Loose tea in aluminum foil bag; boxed.
Warning: Contains desiccants and oxygen absorbers. Do not open or consume.
Shelf Life: Refer to the label on the package.