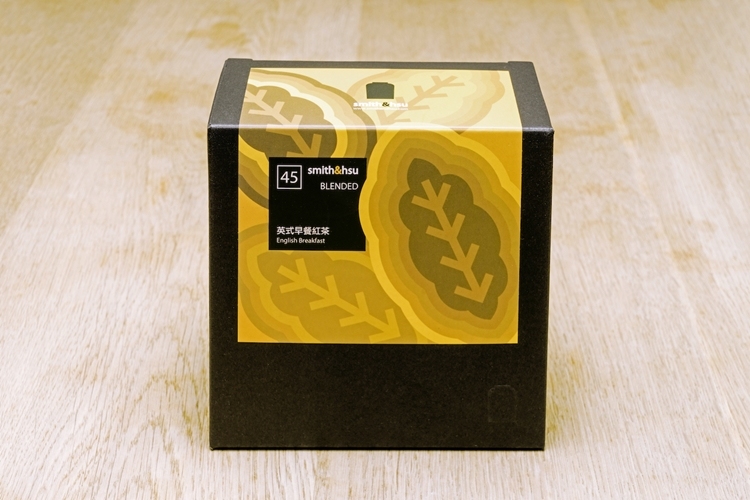 English Breakfast Tea was invented by a tea master named Drysdale from Scotland/Edinburgh.
He named his own blend of mixed tea "Breakfast Tea."
It was in London's tea houses that the term "English" was added before "Breakfast Tea,"
and this tea became the most popular tea in the United Kingdom, a status it holds to this day.
smith&hsu English Breakfast Tea offers a rich and robust taste with underlying woody notes,
accompanied by a bright coppery infusion.
When paired with milk, it releases a comforting aroma reminiscent of warm toast and honey.
- Reawaken your sensory experience -
Every tea from smith&hsu possesses a unique number, symbolizing its unparalleled distinction.
With just five steps,
you too can become a professional tea connoisseur.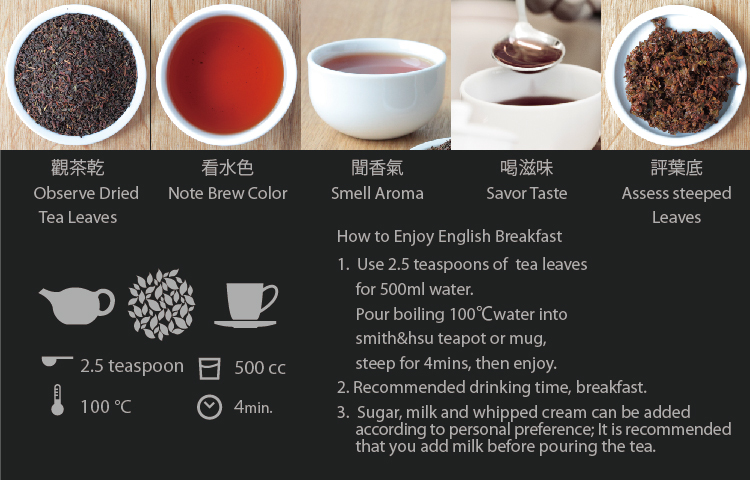 Tea Origin: India (Blended and Imported from Germany)
Contents: Black Tea Leaves
Net Weight: 100g
Food Additives: None
Taste Profile: Rich and robust flavor with underlying woody notes
Tea Infusion: Light coppery color
Product Dimensions: L 12cm / W 6cm / H 12cm
Packaging: Loose tea leaves in aluminum foil pouch; Boxed
Warning: Contains desiccants and oxygen absorbers, do not open or consume
Expiration Date: Please refer to the packaging label