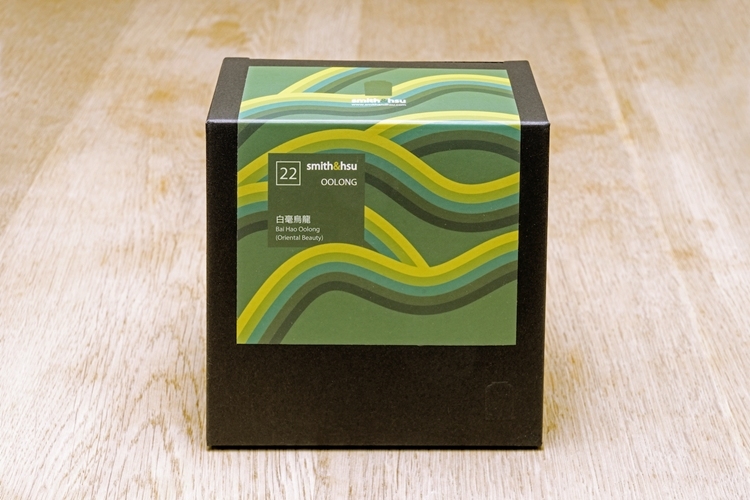 In the smith&hsu tea collection,
Bai Hao Oolong stands as Taiwan's most renowned tea,
also known as the Oriental Beauty, named by the British Queen.
This tea offers a smooth, slightly sweet taste with minimal astringency.
Legend has it that a tea farmer in Beipu discovered small green leafhoppers damaging his latest harvest.
Rather than discarding the crop, he decided to process the tea leaves. When he offered the finished tea to local retailers,
its popularity was so astounding that the tea's price doubled!
Thus, Bai Hao Oolong took a leap and transformed into a famous tea within the oolong tea realm!
- Reboot Your Sensory Experience -
Every smith&hsu tea boasts an exclusive code, a testament to its unmatched individuality.
With just five simple steps,
you too can become an expert tea taster, embracing the art of tea appreciation.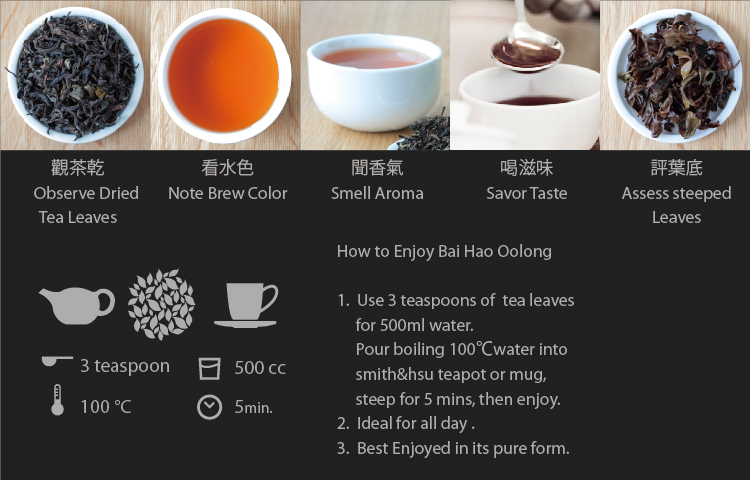 Tea Origin: Taiwan
Product Name: Bai Hao Oolong Tea Leaves
Net Weight: 50g
Food Additives: None
Flavor Profile: Smooth with a subtle sweetness and unique notes of ripe peaches and honey
Tea Infusion Color: Clear golden yellow
Product Dimensions: L 12cm / W 6cm / H 12cm
Packaging: Loose tea in aluminum foil bag; Box packaging
Warning: Contains desiccant and oxygen absorber. Do not consume or open.
Shelf Life: Please refer to the label on the packaging for expiration date.