Crafted from winter tea leaves in the LuGu Meishan region,
our tea undergoes a captivating roasting process, infusing it with a hidden nutty essence.
The flavor unfolds with a rounded and robust richness,
followed by a mature fruity finish for a satisfying and perfected palate.
The bright amber infusion conveys a warm and comforting sensation.
- Reboot Your Sensory Experience -
Each tea in the smith&hsu collection possesses a unique code, symbolizing exclusivity to smith&hsu alone.
With just five steps,
you too can become a connoisseur, savoring the art of tea appreciation.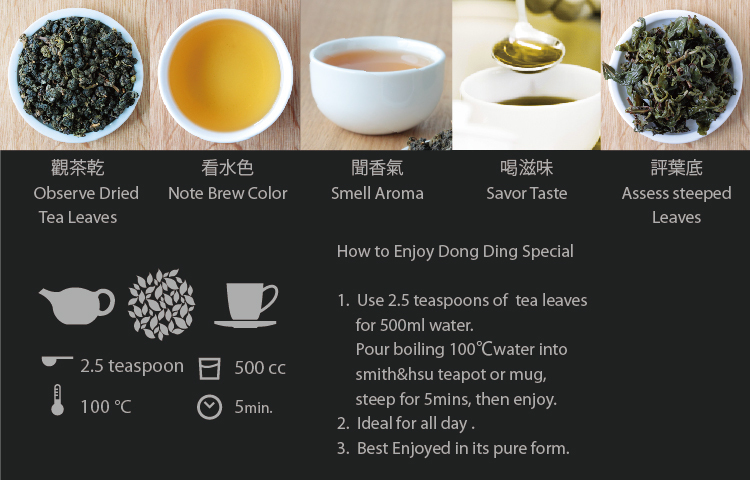 Tea Origin: Taiwan
Product Name: Frozen Summit Oolong Tea Leaves
Net Weight: 50g
Food Additives: None
Taste Profile: Smooth and Full-bodied
Tea Soup Color: Bright Amber
Product Dimensions: L 12cm / W 6cm / H 12cm
Packaging: Loose tea leaves in aluminum foil bags; boxed.
Caution: Contains desiccants and deoxidizers, do not open or consume.
Shelf Life: Refer to the package label for expiration date.