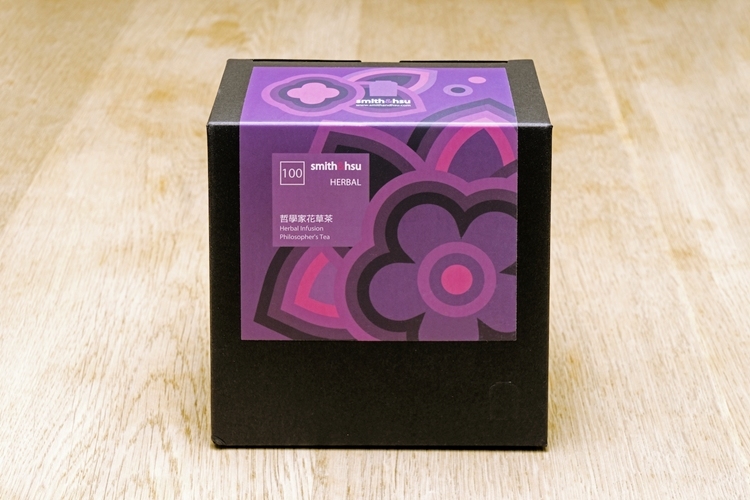 The tea blend is led by the enchanting purple lavender, accompanied by the golden hues of marigold, the blue-violet hibiscus, the wine-red rosehips, and the soft pink rose petals. A touch of refreshing green mint leaves and hazelnut leaves completes this brilliant and vibrant tea infusion.
The tea infusion exudes a warm golden hue, with delightful floral and herbal aromas, intertwined with subtle notes of apple sweetness. Just like philosophers emphasize inner harmony and outer beauty, from the dazzling appearance of the dry tea leaves to the harmonious taste experienced while sipping, it achieves the perfect balanced and harmonious sensation!
At smith&hsu, each tea possesses a unique code, representing its exclusivity, solely belonging to smith&hsu.
With just five simple steps,
you too can become a connoisseur, savoring the art of tea appreciation.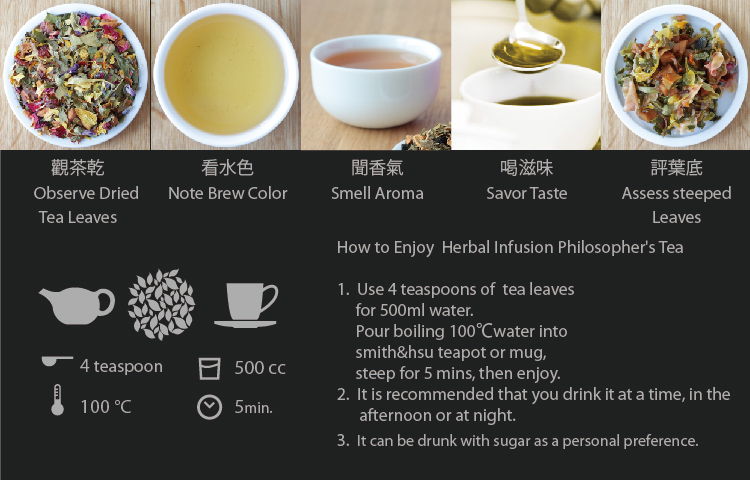 Tea Origin: Germany
Contents: Apple Fiber, Lavender, Rosehips, Rose Petals, Hibiscus, Marigold, Mint Leaves
Net Weight: 75g
Food Additives: None
Flavor Profile: A gentle, slightly tangy taste with rich floral notes
Tea Infusion Color: Golden yellow
Product Size: L 12cm / W 6cm / H 12cm
Packaging: Loose tea in aluminum foil bag; Boxed
Warning: Contains desiccant and deoxidizer. Do not open or consume.
Shelf Life: Please refer to the package label for expiration date.