Carefully selected 100% pure honey, concentrated at low temperatures, free from antibiotics and heavy metal residues,
offering pure and delicious flavor, preserving the original enzymes and vitamins' natural activity.

Litchi flower honey doesn't possess the rich sweetness of longan flower honey or the slightly tart taste of wildflower honey.
Instead, it offers a delicate and elegant flavor, with a subtle hint of litchi blossom fragrance.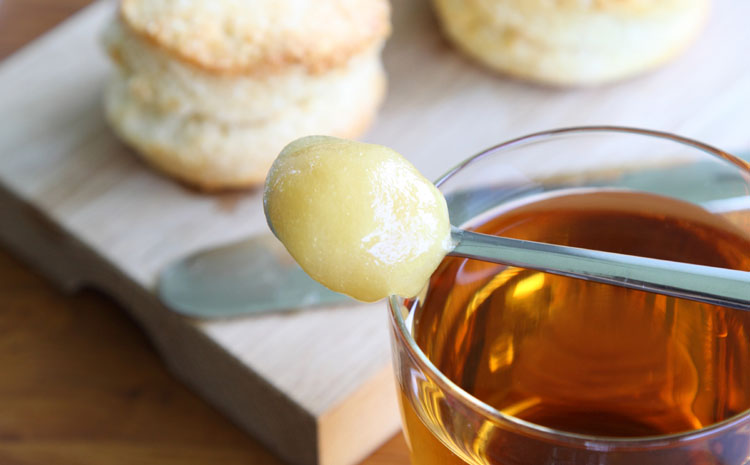 Content: 100% pure natural honey.
Ingredients: 95% carbohydrates, mainly composed of glucose and fructose monosaccharides,
as well as various active substances such as amino acids, vitamins, minerals, enzymes, and acids.

Origin: Taiwan
Net weight: 50g
Food additives: None
Size: Dia 5.5cm / H 4.8cm
Packaging: Jar
Shelf life: Please refer to the packaging for details

Notes:


Not suitable for infants under one year old.
For those allergic to bee products or with special conditions, please consult a physician before consumption.
Honey contains natural glucose and may crystallize below 13-14 degrees Celsius.
No need to refrigerate after opening; store in a cool place.
Crystallized honey is safe to consume and has a unique flavor.