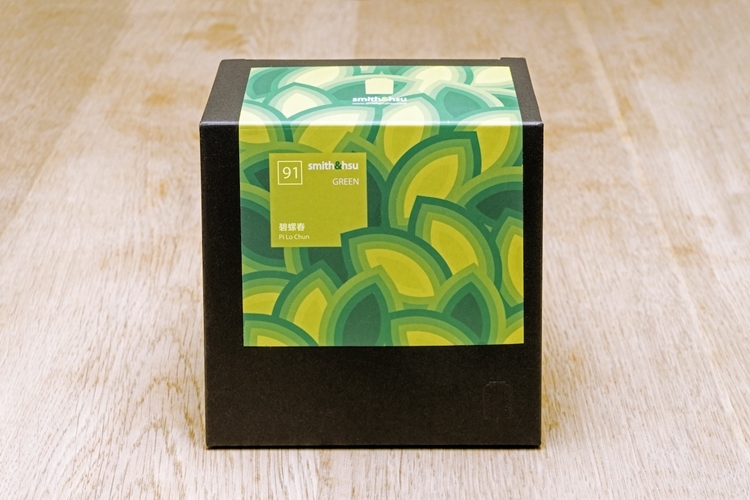 Taiwan's top-notch green tea is undoubtedly Sanxia Bilochun.
smith&hsu carefully selects hand-picked Qingxin Gan Zai Chun tea from the current season.
Tender and with heart buds, it is a non-fermented green tea rich in catechins and vitamin C.
Bilochun, bestowed by Emperor Kangxi, is named for its appearance of hidden emerald green.
Its slender, curled tea leaves resemble spiral shells and are hand-fired before and after the Qingming Festival in spring.
Bilochun tea stands out in terms of color, aroma, taste, and appearance.
Whether enjoyed hot or steeped cold, it offers a unique flavor profile and leaves a lingering fragrance.
After opening, it is recommended to store in the refrigerator and consume within a short period to fully enjoy the abundant and lively sweetness of Bilochun,
living up to the preciousness of freshly hand-picked spring tea.
- Reboot Your Sensory Experience -
Each tea in the smith&hsu collection possesses an exclusive code, symbolizing unrivaled uniqueness.
With just five simple steps,
you too can evolve into a tea connoisseur.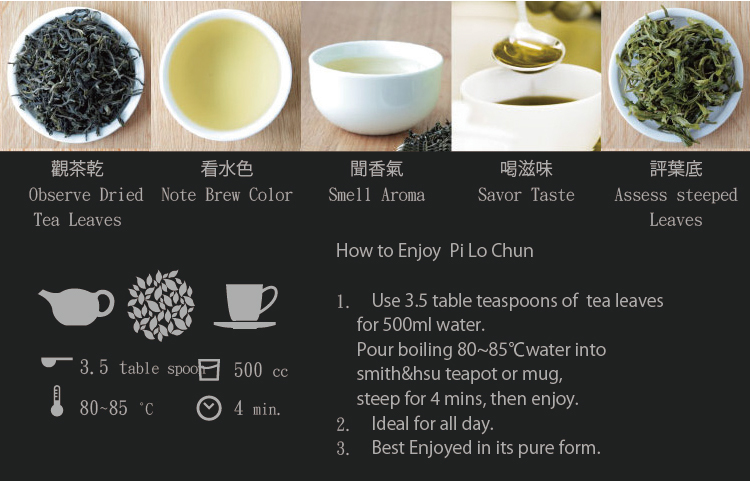 Origin of Tea: Taiwan
Contents: Biluochun Tea Leaves
Net Weight: 50g
Food Additives: None
Taste Profile: Smooth and sweet, with an elegant and fragrant aroma
Tea Infusion: Clear and vibrant emerald green
Product Dimensions: L 12cm / W 6cm / H 12cm
Packaging: Loose tea in aluminum foil bag; boxed
Warning: Contains desiccants and deoxidizers. Do not open or consume.
Expiration Date: Please refer to the label on the packaging.