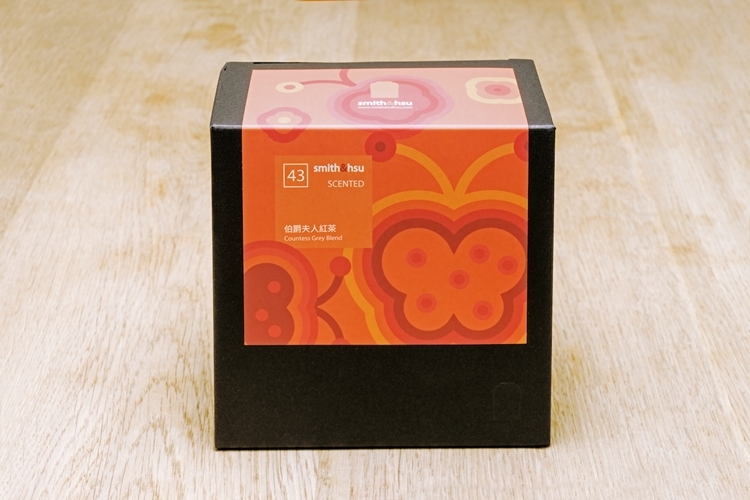 smith&hsu's Countess Grey Black Tea is a harmonious blend of premium Ceylon black tea
and natural essential oils extracted from Italian lemon and bergamot.
It boasts a captivating aroma and delicate taste,
embodying the rich tradition of British tea culture spanning two centuries.
We have carefully selected and blended Indian and Ceylon black teas as the base,
skillfully balancing the intense yet alluring fragrance of bergamot.
Adding just a touch of sugar and milk (no syrups), you'll have an authentic cup of English tea.
- Reboot Your Sensory Experience -
Each tea in the smith&hsu collection possesses an exclusive code, symbolizing unrivaled uniqueness.
With just five simple steps,
you too can evolve into a tea connoisseur.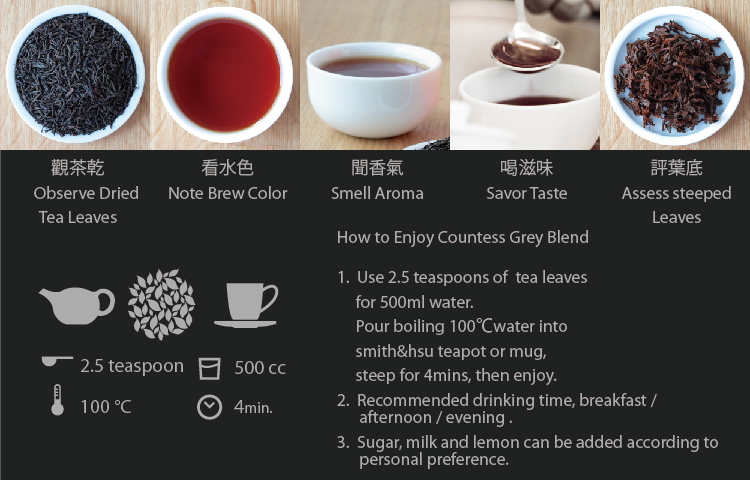 Origin: Sri Lanka (Blended and Imported in Germany)
Ingredients: Black Tea Leaves, Bergamot
Net Weight: 75g
Food Additives: None
Taste Profile: A timeless classic, offering a pure and distinct bergamot flavor
Tea Infusion: Warm reddish hue
Product Dimensions: L 12cm / W 6cm / H 12cm
Packaging: Loose leaf tea in aluminum foil pouch; Boxed
Warning: Contains desiccants and oxygen absorbers, do not consume or open the packaging
Shelf Life: Please refer to the label on the packaging