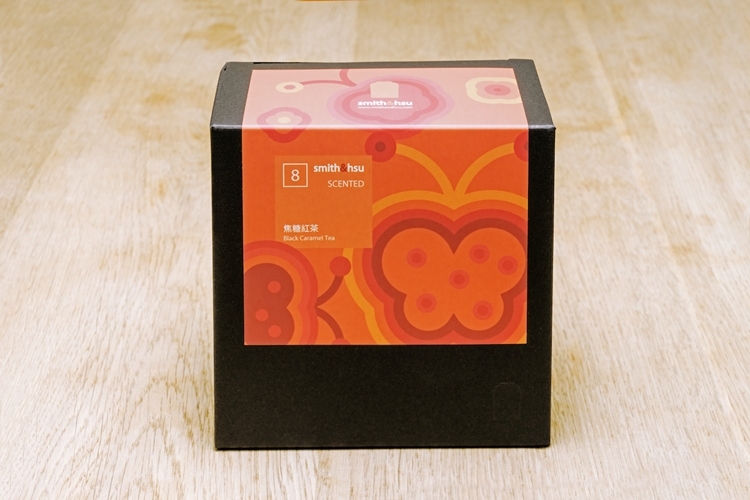 Indulge in the delightful harmony of rich black tea and sweet English toffee caramel chunks, crafting a tea with a smooth and delectable taste. The warm aroma fills your heart and satisfies the cravings of dessert enthusiasts, creating a truly soul-soothing experience.
At smith&hsu, each tea possesses a unique code, representing its exclusivity, solely belonging to smith&hsu.
With just five simple steps,
you too can become a connoisseur, savoring the art of tea appreciation.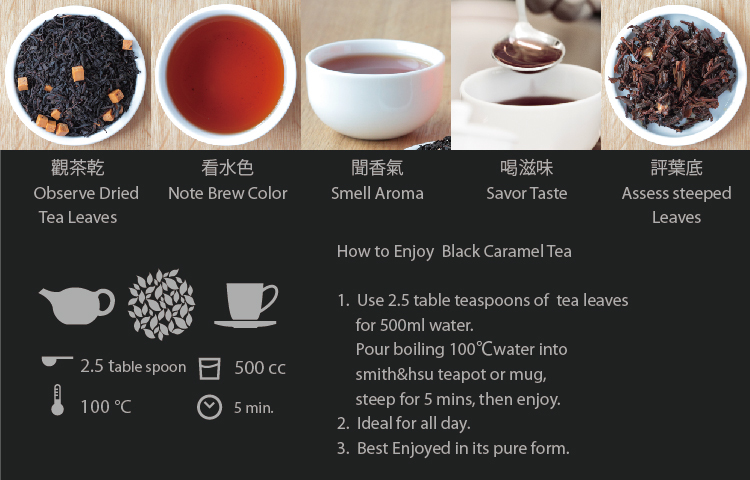 Tea Origin: Sri Lanka (Blended and Imported from Germany)
Contents: Sri Lanka Black Tea Leaves, Caramel
Net Weight: 100g
Food Additives: None
Flavor Profile: Rich and full-bodied with a delightful sweetness
Tea Infusion: Deep brown
Product Dimensions: L 12cm / W 6cm / H 12cm
Packaging: Loose tea leaves in aluminum foil pouch; Boxed.
Caution: Contains desiccants and oxygen absorbers. Do not open or consume.
Shelf Life: Please refer to the package label for expiration date.