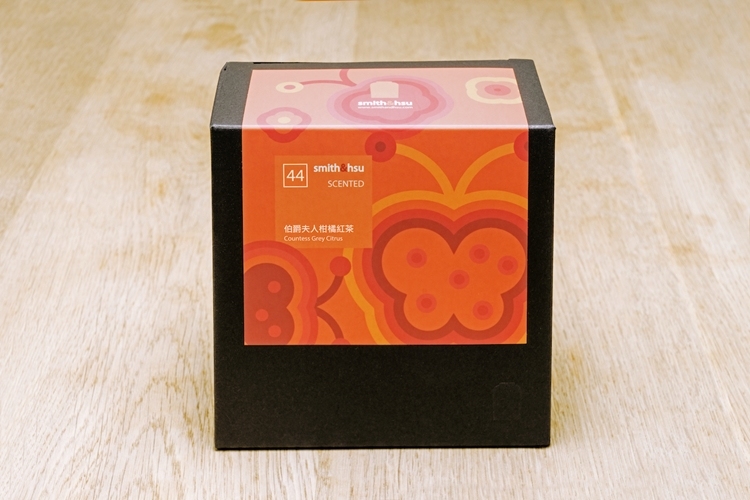 Infused with the essence of bergamot and a vivid citrus aroma, this blend is built upon the foundation of Ceylon black tea. The inclusion of orange was strategically chosen, sparing tea enthusiasts the need for manual lemon squeezing.
Reflecting back, the blend's creator contemplated allowing customers to add lemon directly. However, smith&hsu remained steadfast in their original concept. Today, it stands as a shining success, not only consistently ranking among smith&hsu's top sellers but also securing a prominent position. A tea that is both bright, refreshing, and thoughtfully crafted.
- Reboot Your Sensory Experience -
Each tea in the smith&hsu collection possesses an exclusive code, symbolizing unrivaled uniqueness.
With just five simple steps,
you too can evolve into a tea connoisseur.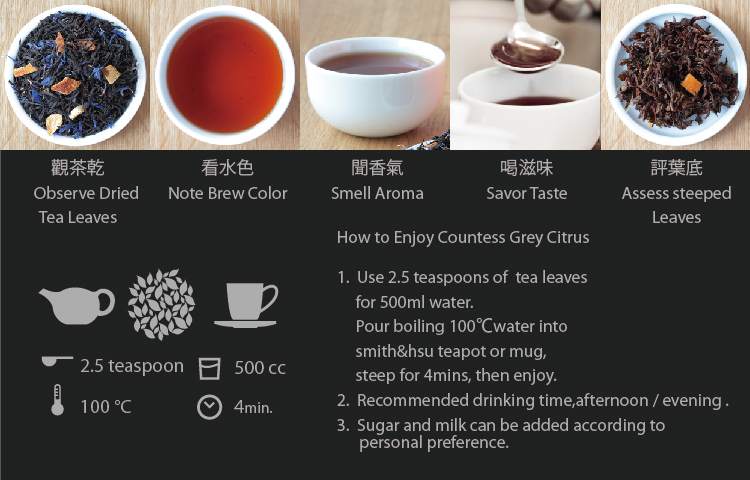 Origin: Sri Lanka (Blended and Imported from Germany)
Contents: Black Tea Leaves, Buddha's Hand Citron, Orange Peel, Cornflower
Net Weight: 100g
Food Additives: None
Taste Profile: Exhibits the pure and delicate flavors of orange peel and the essence of Buddha's Hand Citron
Tea Infusion: Warm red color
Product Dimensions: L 12cm / W 6cm / H 12cm
Packaging: Loose tea in aluminum foil bag; Boxed
Warning: Contains desiccants and oxygen absorbers. Do not open or consume.
Expiration Date: Please refer to the label on the packaging.