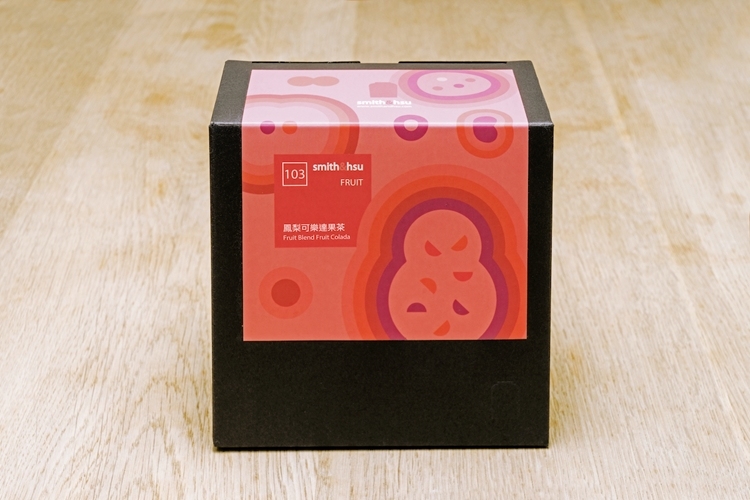 Inspired by the renowned Pina Colada cocktail, served in a pineapple,
our Tea Coconilla captures the perfect blend of coconut, pineapple, apple, hibiscus, and rosehip.
This exquisite tea offers a delightful symphony of floral and fruity notes, infusing a radiant ruby hue that exudes passion.
- Rekindle Your Sensory Experience -
Each tea from smith&hsu carries a unique code, symbolizing exclusivity.
With just five simple steps,
you too can become a tea connoisseur.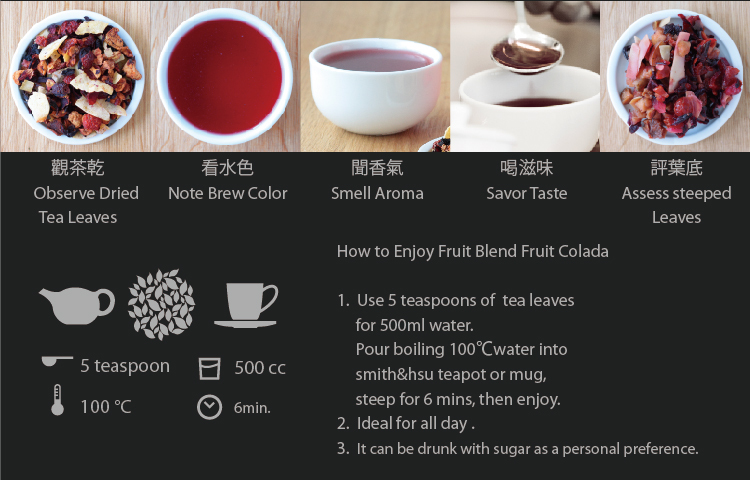 Tea Origin: Germany
Ingredients: Apple Chunks, Hibiscus (Roselle), Rosehip, Coconut Flakes, Pineapple Chunks
Net Weight: 75g
Additives: None
Taste Profile: Burst of floral and fruity notes, slightly tangy
Tea Infusion: Bright ruby-red infusion
Product Size: L 12cm / W 6cm / H 12cm
Packaging: Loose tea in aluminum foil bag; Boxed
Caution: Contains drying and deoxidizing agents, do not consume
Best Before: Refer to packaging for expiration date