smith&hsu【Lucky Bunny Bliss Tea Caddy】
As the year's hard work draws to a close,
Loved ones and friends return, gathering close,
In unity and joy, we reunite once more,
With smith&hsu's vessels, love's warmth we pour.
Tea, the essence of emotions, we embrace,
Transmitting lasting warmth, leaving a trace,
In every sip, connections come alive,
smith&hsu, where bonds and tea thrive.
【Prosperous Rabbit Tea & Caddy Gift Set】NT$ 1120
Includes the Lucky Bunny Bliss Tea Caddy and No.106 Selected Dong Ding Oolong.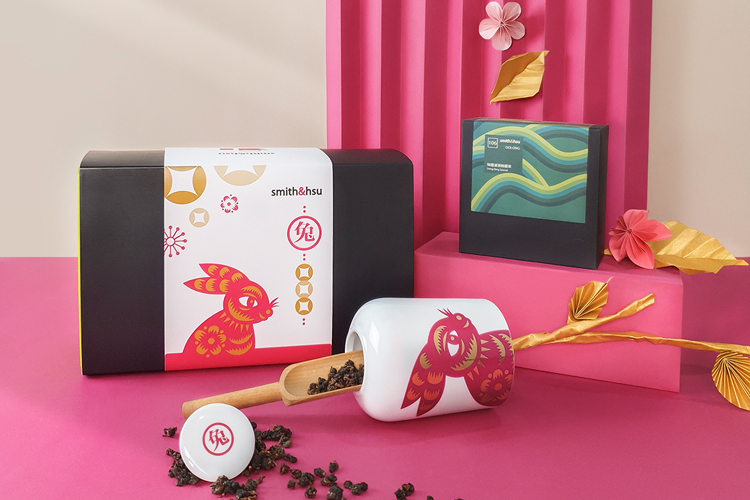 【Enchanting Rabbit Teapot & Cup Set】NT$2200
Features the Enchanting Rabbit Teapot, Rabbit Infinity Cups, and Rabbit Teacup Stand.
Product Name: smith&hsu Lucky Bunny Bliss Tea Caddy
Origin: China
Material: Ceramic, Silicone
Capacity: 450ml
Product Size: Dia 8.5cm / H 11.5cm
Weight: 330g +/- 10g
Packaging: Boxed (L9.6cm / W9.6cm / H13cm)
Food and Drug Administration, MOHW , Food Business Operator Registration Number: A-128454410-00000-6