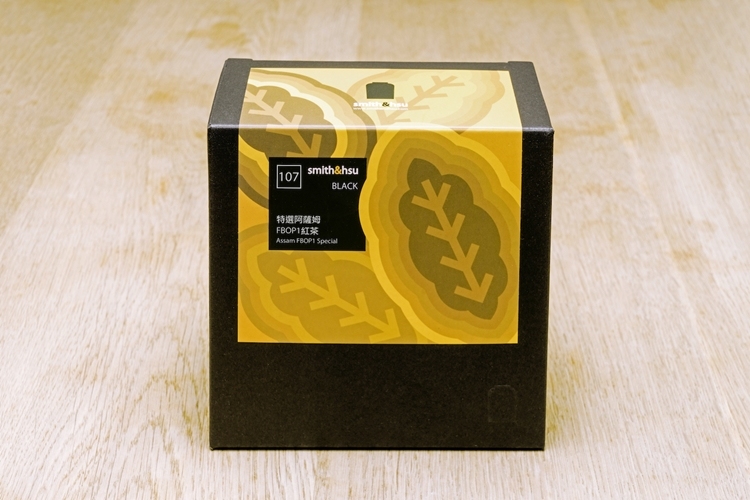 Carefully selected from the high-altitude region of Badulla in Sri Lanka,
our premium Assam FBOP1 tea is crafted from Assam tea bushes.
It offers a smooth, slightly robust taste with a subtle hint of sugarcane fragrance.
Its bright and clear amber hue pairs exceptionally well with baked scones, toast, or bread.
- Reboot Your Sensory Experience -
Each tea at smith&hsu is unique, bearing the exclusive code of smith&hsu.
With just five steps,
you too can become a connoisseur, savoring the art of tea appreciation.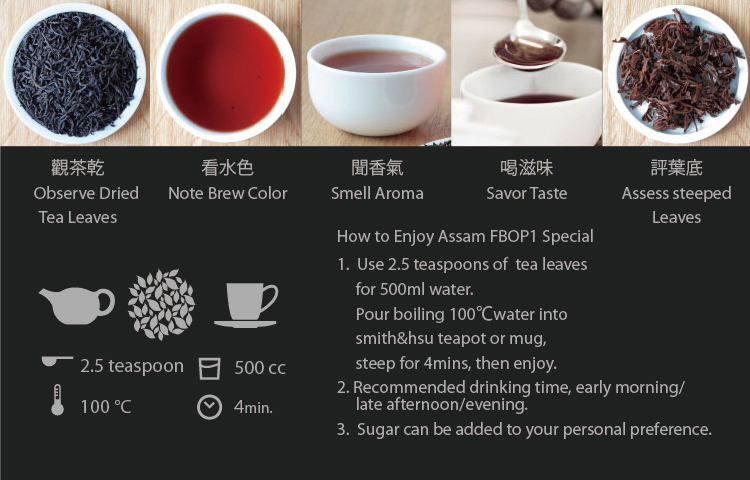 Tea Origin: Sri Lanka
Product Name: Assam FBOP1 Black Tea Leaves
Net Weight: 100g
Food Additives: None
Taste Profile: Rich and subtly nuanced, with a delicate sugarcane aroma
Tea Infusion: Bright and clear amber
Product Size: L 12cm / W 6cm / H 12cm
Packaging: Loose tea leaves in aluminum foil pouch; boxed
Warning: Contains desiccants and deoxidizers, do not open or consume
Shelf Life: Please refer to the packaging for expiration date.