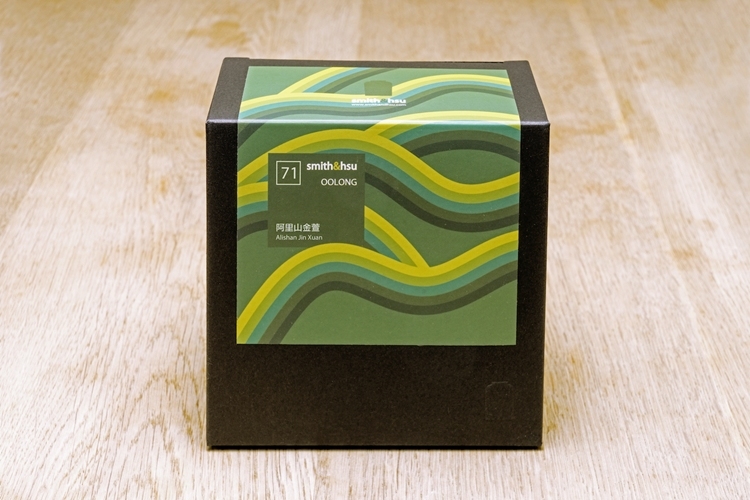 Originating from Zhangshuhu, Meishan Township, Alishan, Chiayi, Taiwan,
this exquisite spring tea handpicked by smith&hsu is a precious gem of the season.
Selected from Taiwan's No. 12 tea trees that have rested during the winter, the tender leaves yield a limited annual yield of high-quality tea.
Crafted with a gentle fermentation process, this tea offers a smooth,
delicately fragrant profile with subtle floral notes that encapsulate pure and youthful essence.
The spherical tea leaves exhibit a vibrant green and compact appearance.
- Reboot Your Sensory Experience -
Each tea in the smith&hsu collection possesses a unique code, signifying unparalleled exclusivity.
With just five simple steps,
you too can become a connoisseur, savoring the art of tea appreciation.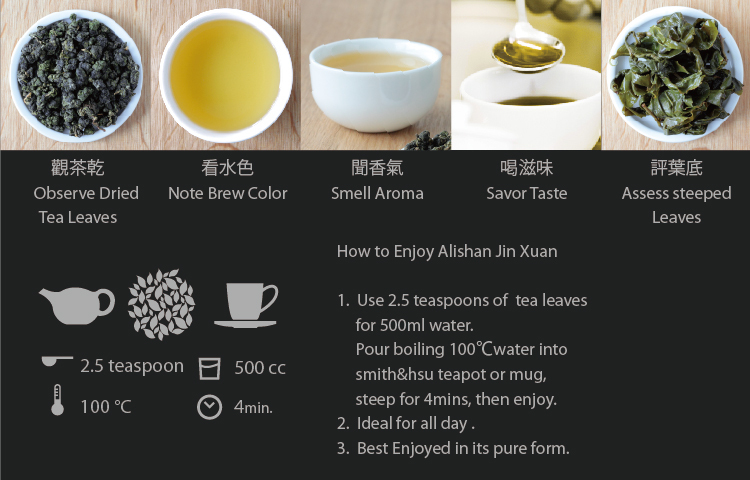 Tea Origin: Taiwan
Product Name: Alishan Jin Xuan Tea Leaves
Net Weight: 50g
Food Additives: None
Flavor Profile: Smooth and delicate with subtle floral notes that capture a pure and youthful essence
Tea Infusion: Tender green with hints of golden hue
Product Dimensions: L 12cm / W 6cm / H 12cm
Packaging: Loose tea leaves in aluminum foil pouch; Boxed packaging
Warning: Contains desiccant and oxygen absorber. Do not open or consume.
Expiration Date: Refer to packaging label for shelf life.